Structural Genocide and Institutionalized Racism in Canada: The Department of Indian Affairs and Framing of Indigenous Peoples
The Department of Indian Affairs and Framing of Indigenous Peoples
Keywords:
Canada, Indigenous, goverment, health, tuberculosis
Abstract
This review problematizes the health and socio-economic disparity between Indigenous and non-Indigenous communities, which I argue is due to the role of the Canadian government. Specifically, I analyse the continuous process of Indigenous administrative subjugation under Canadian rule to uncover the intrinsic racial predilections of Canadian government policy toward First Nations peoples in Canada's Prairie West provinces through the application of diagnostic frame analysis as a multidisciplinary research method to analyse how people understand situations and activities. My research results reveal the racialized marginalization of First Nation peoples through the administrative regimes in Canada as a continuous contemporary process established in the late nineteenth and twentieth century. In exposing the structural discrimination of First Nations peoples, my research introduces the reader to the concept of political master narratives, or 'imaginaries'. These imaginaries foster the health and socio-economic disparities between Indigenous and non-Indigenous groups in Canadian society. The critical analysis of these historically structural government instituted imaginaries and the indirect, exponentially higher chances of tuberculosis and related diseases and deaths among Indigenous peoples' challenge conclusions of the Truth and Reconciliation Commission (TRC) on cultural genocide. This study proposes structural genocide as a more accurate and inclusive term for the continuous institutional marginalization of not only Indigenous peoples as seen in this case study of the Department of Indian Affairs (DIA) but for all Indigenous peoples in Canada.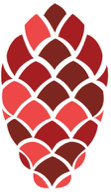 Downloads
License
Copyright (c) 2018 Laura Mudde
This work is licensed under a Creative Commons Attribution 4.0 International License.
Authors who publish with this journal agree to the following terms:
Authors retain copyright and grant the journal right of first publication with the work simultaneously licensed under a Creative Commons Attribution License that allows others to share the work with an acknowledgement of the work's authorship and initial publication in this journal.