The Alberta Academic Review (AAR) is a peer-reviewed academic journal located in Edmonton, Alberta. It serves as a forum for multidisciplinary academic debate and discussion. The AAR seeks to serve as a record of graduate and undergraduate academic work, with a foremost focus on work produced by students in Alberta.
Vol 1 No 1 (2018)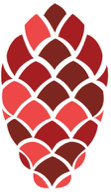 Message from the Editor in Chief: It is with great enthusiasm that the AAR journal invites you to read our first issue! It contains the research of University of Alberta students on two very important topics to Canada and the world today. We hope that our readers will enjoy reading these publications. With this issue AAR opens the sequence of a variety of high-quality interdisciplinary research that we will continue to publish for years to come. As the Editor in Chief of AAR journal I would like thank our hard-working volunteers, the University of Alberta Library, and the patient authors themselves for helping AAR to achieve this first milestone!
Published: 2018-06-05
View All Issues
Welcome to the Alberta Academic Review
AAR covers all fields. We are an interdisciplinary journal that focuses on publishing high-quality and thought-provoking manuscripts.
We conduct all of our operations online and we are a double-blind peer review journal.
Publication schedule:
Our next issue is scheduled for June, 2019